Bangladesh: A Unique Destination for Tourists 
Night View of Hatir Jheel and Kuril Flyover at night in Dhaka
Blessed with scenic beauty, low hills, forest, large lakes, beautiful rivers in deltaic plains, the longest beach on earth, a God-gifted geostrategic location between SA.A.RC and A.SEA.N and a rich and diversified culture, I3angladesh is an ideal place for tourists. It has a host of tourist treasures to offer to the international tourists – beaches. lakes, rivers, hills, forests, wildlife, tribal life. archaeological remains, including historical monuments, folklore, religious and cultural heritage, handicrafts and much more. It has the world's longest unbroken sandy sea beach and some archaeological sites representing ancient Buddhist civilization. In recent times, with the gradual development or infrastructure facilities and increasing exposition, Bangladesh is fast emerging as an attractive tourist spot on the global map. Our tourist attractions are widely spread throughout the country. The country's historical legacy is composed of Various strands, including Isl;1I11ic, Hindu, Buddhist and British.
There are 8 divisions and 64 districts in Bangladesh. The major tourist spots of Bangladesh are in Dhaka, Chittagong, Rajshahi, Cox's Bazar, Khulna, Cornilla, Barisal and Sylhet.
A few five star Hotels in Dhaka 
There are many tourist packages which offer different kinds of sightseeing opportunities. YOLI  can get cheap deals on fights to Dhaka throughout the year, and once there, the cost of living is among the lowest in the world, making Dhaka, and Bangladesh as a whole among the best value destinations in the world. A few interesting and a must see destinations are listed below.
Sights in and around Dhaka city 
The 400 years of Dhaka City was celebrated in 2008, The city was founded in 1608 as the seat of the Mughal viceroys of Bengal as known world over for centuries for its fine Muslin fabric. Dhaka has now grown into a bustling city of over 15 million people and serves as the nation's capital. It is known as the City of Mosques. Some of its outstanding ancient monuments are Lalbag Fort (built in 1678 AD), Paribibi's Tomb, Bara Katra, Hussini dalan, Star Mosque, Satgambusss (Seven-domed) Mosque (1680 AD) and Dakoswari Temple (built in the Century 16th),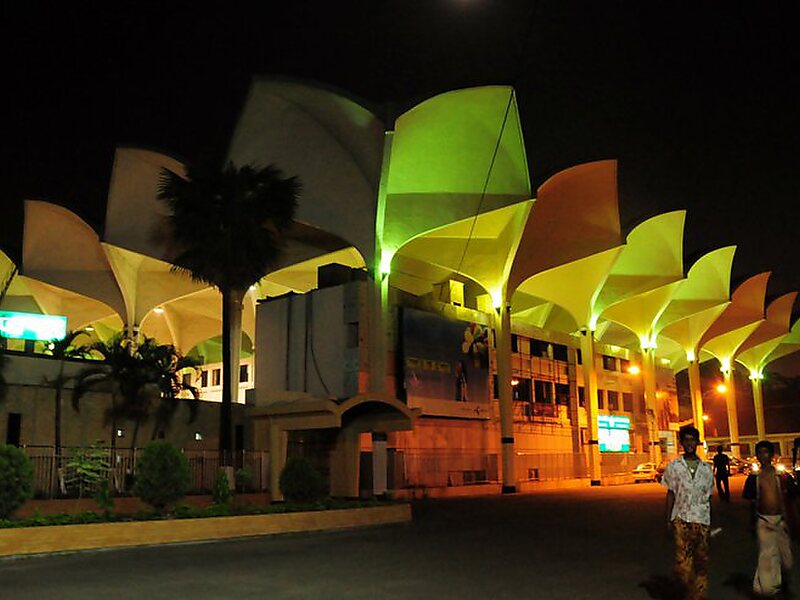 The Central Shaeed Mind!" commemorates the martyrs of the historic language movement of 1952. Bhahadur Shah Park, the memorial for the heroes of Sepohy Mutiny of 1857. The National Museum houses an excellent collection of archaeological finds, sculptures and paintings. Architectural trends, both traditional and contemporary, are reflected in Curzon Hall, I1igh Court and new Supreme Court Building, The National Memorial at Savar commemorating the martyrs of the Liberation War of 1971 and Martyred Intellectuals' Memorial at Rayerbazer in memory of the martyred intellectuals of Liberation War stands out with their own unique architectural designs constantly reminding the visitors of the greatest sons of the soil.  
Dhaka National Museum, at Shahbag, Dhaka ad Lalbagh Fort, 17th Century Mughal Fort Complex